Is it a lawnmower or is it a bird…….?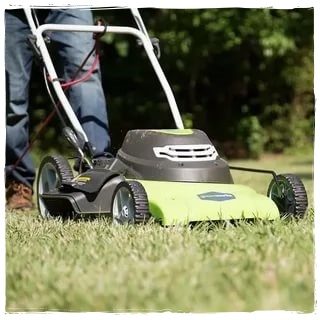 In Bedford's quiet streets
Can often be heard
The whirr, whirr, whirring
Of the lawnmower bird.
A solitary creature,
It moves around on its own,
Eating away
At the grass that has grown,
Especially after the rain
Has awakened tired roots
And fed them with nutrients
To produce new green shoots.
Never at night
Will you hear this bird stirring,
As it rests in its shelter,
Tired out from its whirring.
And not every day
Does this strange bird appear,
And during the winter
The sightings are rare.
Its plumage favours green,
Although sometimes it's red,
And black ones are seen,
So I've heard it said.
Some leave a smell,
While others trail a cord,
Usually accompanied by a man
Who appears to be bored.
So there you have it,
There's no more to tell
About the lawnmower birds
That in Bedford do dwell.