One of the saddest sights in South African townships are the large number of neglected, hungry and maltreated dogs that roam around.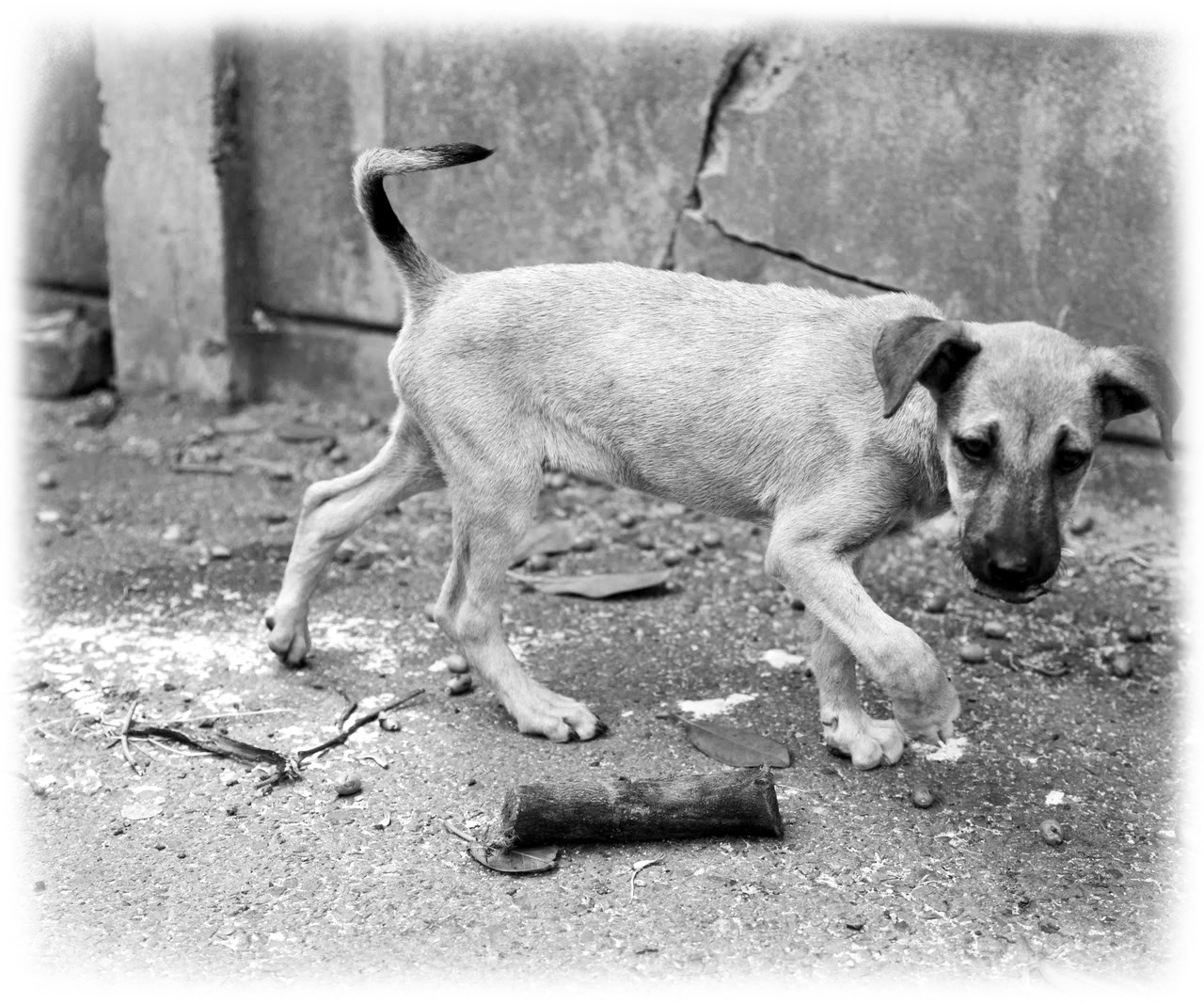 I don't have a name,
No one ever loved me that much,
And from when I was a pup
I've known no gentle touch;
You see I'm a township dog
And ever since my arrival
My days have been spent
Fighting just for survival.
No bowls filled with food,
I scavenge scraps instead,
And I sleep where I can,
There's no comfortable bed.
I'm often unwell,
But there's no vet to arrange,
I'm covered in fleas
And my coat's full of mange.
The long winter's nights,
I find nothing is worse,
Those freezing cold winds
Are this thin dog's curse.
I keep out of the way,
Or else I get kicked,
And for illegal dog fights
I hope I'm never picked.
At avoiding deadly traffic
I've become quite adept,
A parental skill
I've thankfully kept.
I don't know another life,
Being part of a home,
Being loved and cared for,
Not being left just to roam.
As kindness is not something
I've ever known,
Then trust is not something
I've ever shown.
But who cares about me?
Why should I be saved?
I'm just a township dog,
Alone and afraid.