The garden has so many visitors….how can you not talk to them?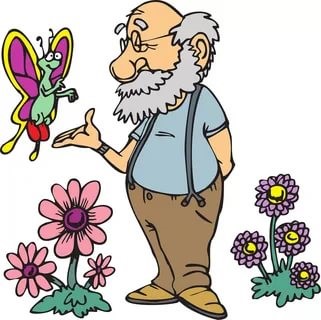 My garden's a haven for visitors,
Uncaged and always free to roam,
Bringing me such beauty and colour,
I'm so lucky when they share my home.
I know they haven't come to see me,
They come for the bounty that's here on hand,
I can forgive them, then, when they ignore me,
For why they're here I do understand.
Still I like to give them all greetings,
The polite thing to do, don't you think?
As I watch them busily feeding,
Or taking a bath, or having a drink.
I have conversations with butterflies,
And daily I have long talks with bees,
And I chat away constantly with the birds,
Who chat back, perched up in their trees.
And, naturally, I talk to my plants,
Encouraging them all to grow,
Because of my plants my visitors visit,
And without them they'd surely all go.
So if you're passing by Stone Cottage,
See an old man speaking to no one at all,
He'll just be in conversation with his plants,
Or with the visitors who have come to call.
May 2020