A simple encounter with a stranger who had just lost her husband made me reflect on the impact of losing a precious loved one. Sadly this is something most of us have either gone through or will go through. That does not make it any easier.
When you reach out to touch, there's nobody there,
When you whisper "I love you", there's no one to hear.
Thoughts and concerns now yours alone to keep,
Lying in your empty bed, searching  for sleep.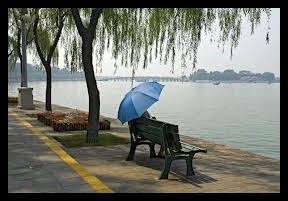 Friends to support you, sometimes it's too much,
All you really yearn for is that old loving touch,
And the words  that reassured you everything was all right;
A light's gone out in your life, now you face the long night.
No discussions on decisons, now it's only your choice,
What to do next? Oh! how you long for that voice.
On a trip to the shops or a meal out for one
It's obvious a new chapter in your life has begun.
And yes life must go on, still you can't help realise
You're no longer being watched by those old loving eyes;
Going through the motions, one day at a time you take,
Sharing with the empty space your endless heartache.
Don't be angry with the world for being left out in the cold,
Be grateful for the memories that forever you'll hold.
Alone, but never alone, over those memories you'll cry;
Maybe torn apart by death, but your love will never die.