A brief look at early morning on Christmas Day in Bedford…….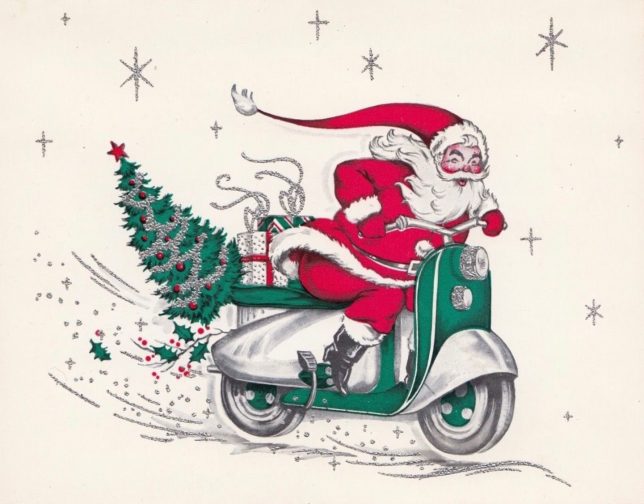 So what happened in Bedford
On Christmas Day?
Did Santa arrive
With his reindeer and sleigh?
Well, Pete couldn't feed the reindeer,
It's been far too dry,
And without food for the reindeer
Santa was unable to fly.
So to ensure the presents
Arrived on your hearth,
Santa used a scooter
That he borrowed from Garth.
So we had the sound of put-putting
Instead of the sound of hooves,
And sadly no sleigh perched
On Bedford's tin rooves.
From his new petrol pumps
Wolfie provided free fuel
And there were drinks from SPAR
To help keep Santa cool.
As Santa passed Hope Street
Charles played him a song
(Sounded like Cliff Richard,
Although I could be wrong).
Abby tried to sell him a house,
But Santa didn't have time,
Said on his return to Lapland
He'd take a look online.
Couldn't stop for a portrait,
So Ken got frustrated,
And there was no time for Les
To get social media updated.
So there you have it,
No reindeer, no sleigh
But I hope that didn't spoil
Your Christmas Day.