I am always writing verse, jotting down ideas, sometimes on scraps of paper, sometimes on my phone. It can drive the wife up the wall, but I tell her it could be worse, much worse…!
The wife says I'm a nuisance always writing my verse;
But there are things I could do that I think would be worse;
I might have a car engine in bits on the lounge floor,
Or sit with a telescope watching the woman next door.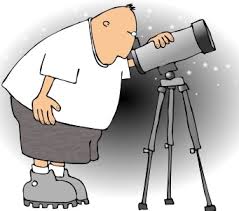 I could buy a drum kit, try to be the next Ringo Starr,
Or imitate Queen with an electric guitar;
Or invite mates round and we'd all get quite drunk,
Being sick on her carpet, as we listen to punk.
Perhaps a DIY freak, carrying out home repairs,
With half finished jobs left waiting for years.
Or have a X Box, on which I'd play through the night,
Being invaded by aliens with whom I would fight.
I could be a model maker, sticking things I'd then paint,
With the smell of it all making the wife feel quite feint.
Or brew my own beer, taking over the kitchen,
Or sniff something nasty and form an addiction.
I could collect tarantula spiders that sometimes escape,
Or believe that I'm Zorro and wear a mask and a cape,
Maybe answer the door naked, giving callers a scare,
Or eat boxes of chocolates that I'd refuse to share.
I could be cyclist, wearing those tight Lycra shorts,
Or be a couch potato watching all sorts of sports.
So, you see, there are so many worse things I could be,
Than someone who sits quietly writing his poetry.