Sitting here watching the plants being battered by relentless gusts of wind, after having just endured a severe frost and wondering just what those poor leaves must be feeling.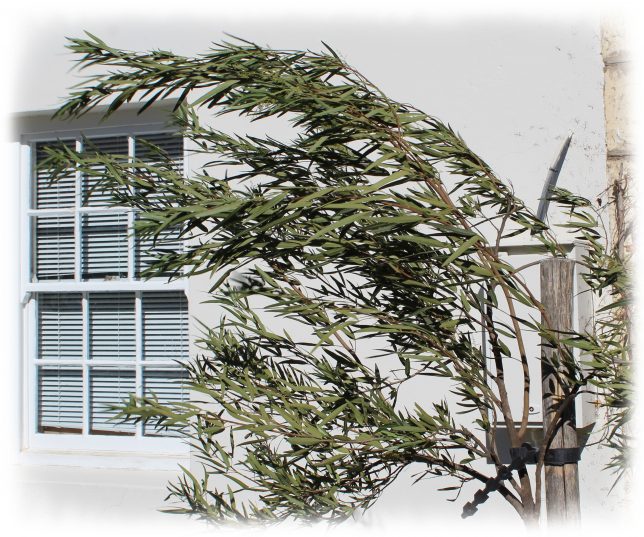 It's not easy being a leaf these days,
By Jack Frost I've been abused,
And now by a howling gale
I'm being battered and bruised.
If only I could be the plant's root,
Buried there beneath the ground,
Away from frost and wind,
A warm and peaceful haven found.
Not being bothered by the hot sun.
The outside world wouldn't ever intrude,
Just need the old man to give me water,
And the occasional dose of plant food.
With a worm or two for company,
(Hopefully a mole I'd never meet),
And some other roots to chat with,
As we lay spreading our feet.