Sometimes less can be more…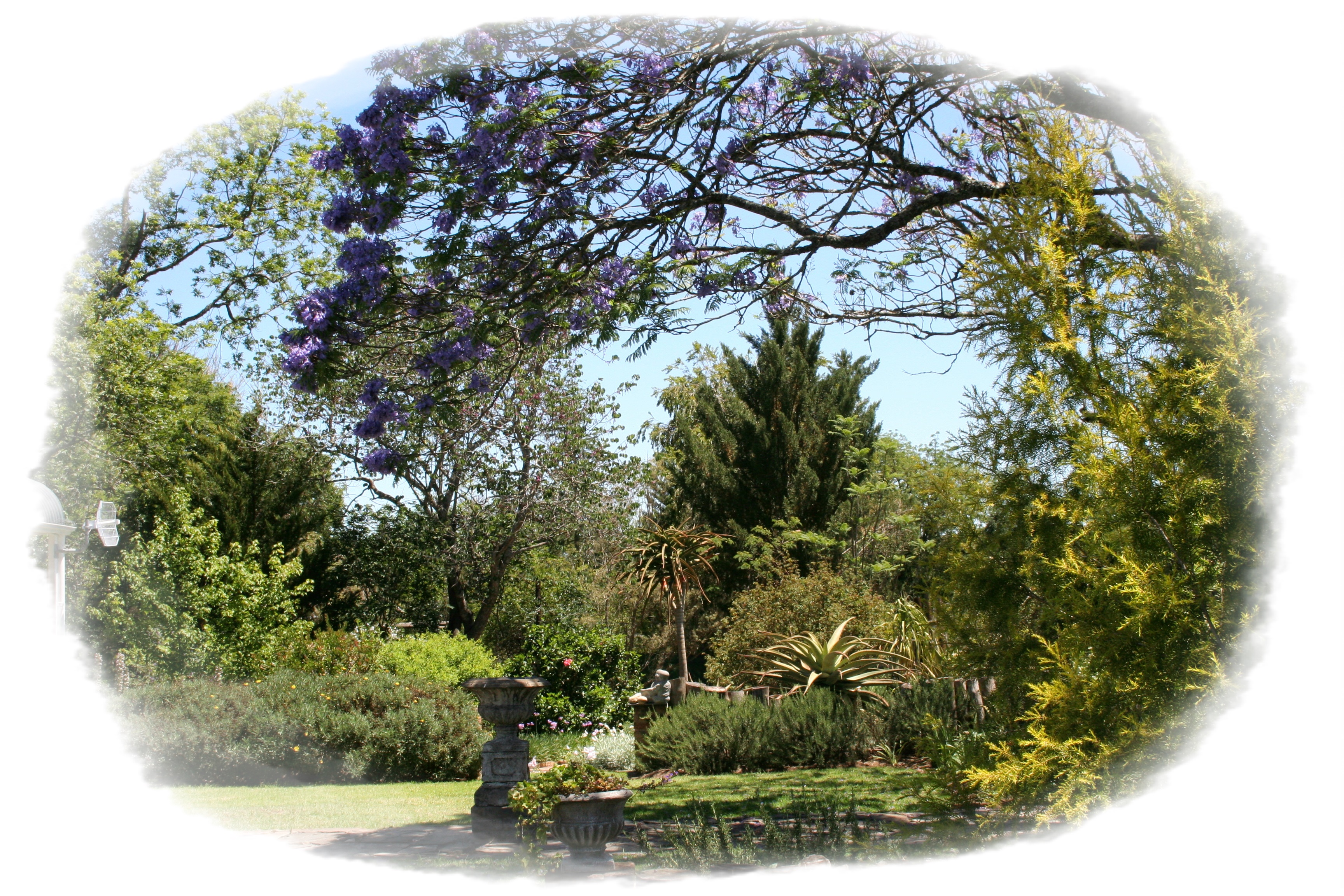 Under the jacaranda trees
In the soft dappled shade,
On a newly cut lawn,
With a lunch freshly made;
Sipping a cold drink,
Eyes gently closing,
The peace and the quiet,
Awesome and imposing.
Neon purple flowers
Occasionally falling
As the afternoon breeze
Now comes a-calling.
Butterflies float by,
Their painted wings flapping,
The dog missing their dance
As she lies quietly napping.
A drongo sits drinking
At the water fountain;
Watched over and guarded
By our beautiful mountain.
Our cottage might be small,
But it's big on the giving,
It's all we'll ever need
For the life we're now living.